Articles
/
Just out! Cathy Duffy's 103 Top Picks for Homeschool Curriculum
Just out! Cathy Duffy's 103 Top Picks for Homeschool Curriculum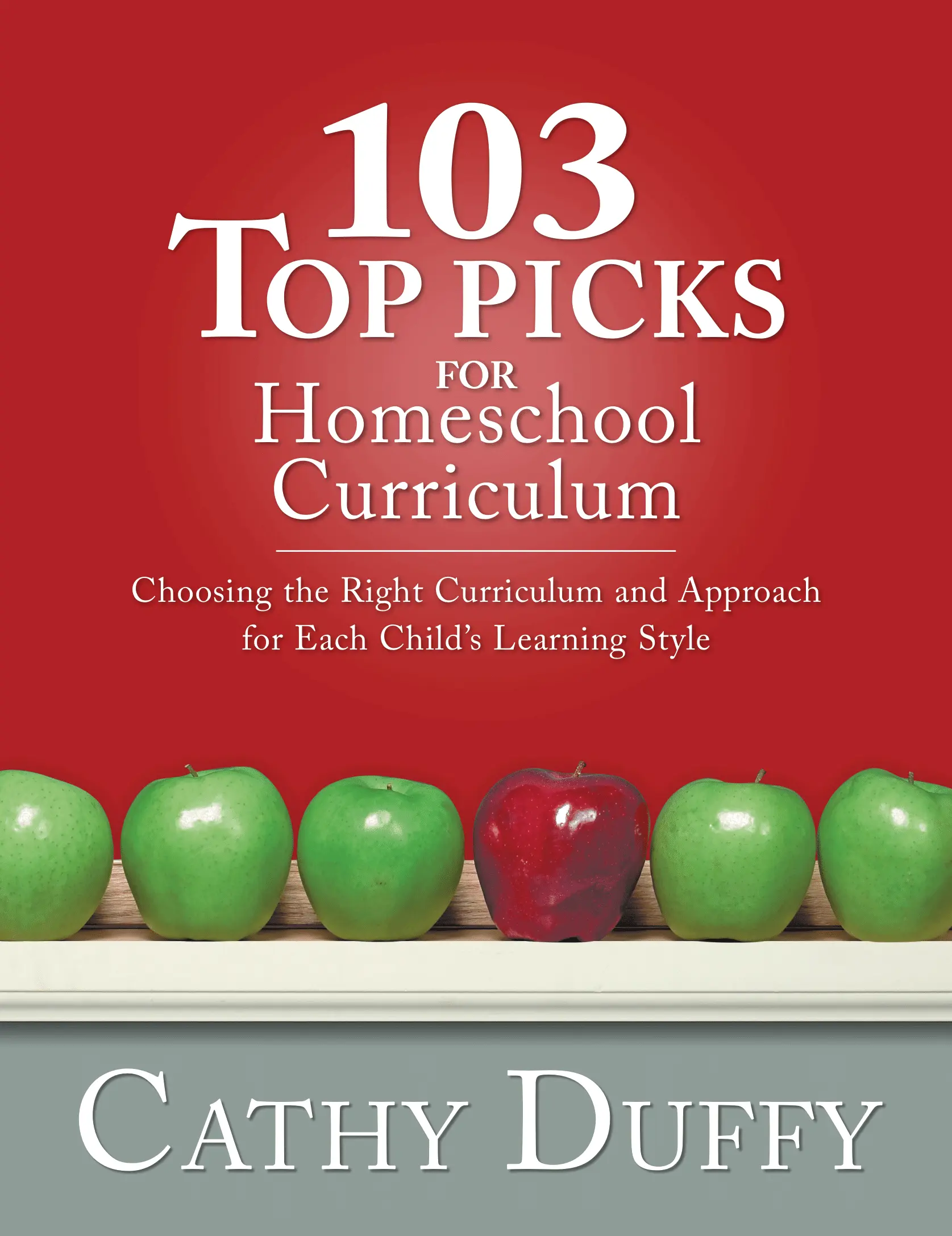 Reading Time:
4
minutes
An icon in the homeschool community
Cathy Duffy began homeschooling her three sons in 1982. Unlike today, homeschool resources were scarce then, and Cathy was dedicated to finding and reviewing as many materials for homeschool families as she could.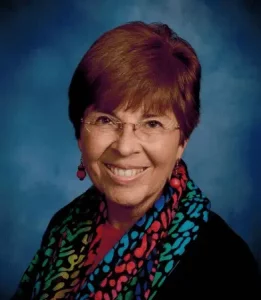 Four decades later, the homeschool scene couldn't be more different, but Cathy's expertise is needed more than ever.
Cathy authored several books during these years. Her first, the Christian Home Educators Curriculum Manual, was published in 1982. It's had several new editions, ultimately split into separate books for elementary and secondary grades. More recently, she started her Top Picks series, starting with 100 Top Picks. Her last edition, 102 Top Picks, was published in 2015.
Cathy notes that "the market has changed a lot" in these seven years. "More resources use technology or digital delivery, and many use creative mixtures of physical and digital content. The market has continued to broaden with resources for secular homeschoolers in contrast to the first few decades of homeschooling, when so many resources were Christian."
One of the beauties of homeschooling is that it allows us to recognize and nurture each one or our very special children. We have the glorious opportunity to help them find out who they are, what they want to be, and how they might get there.

Cathy Duffy
103 Top Picks
With the incredible quantity of resources — some more credible than others — it's difficult for parents to ascertain which are high quality, which are the right fit for their children, and which will work well together in a cohesive curriculum and schedule. Parents today also need to understand the role technology plays in what they're purchasing.
If you're facing any of these issues, you'll want to check out Cathy's brand new work, 103 Top Picks. 103 Top Picks is an in-depth analysis guiding parents, particularly new homeschoolers, with strategies to identify the learning styles of each of their children as well as recommendations of Cathy's 103 top curriculum choices. It's an essential resource for navigating through the overwhelming number of choices available to homeschool families.
Cathy explains, "if you are a new homeschooling parent…where on earth do you begin? There are far too many choices. How do you know what your child needs? How can you figure this out? That's the purpose of this book."
In the second and third chapters of 103 Top Picks, Cathy guides you through hands-on activities to help identify your specific homeschool needs, academic goals, and determine your family's philosophy for education. Once identified, you can easily sort through the chart of programs to find the ones more likely to be a good fit for your family's homeschool approach.
103 Top Picks provides a chart of programs for language arts, math, social studies, and science, each broken down by ease of use, teacher prep-time, the amount of direct instruction needed, and if a program supports the Charlotte Mason or the Classical approach. If you aren't clear on the differences between the Charlotte Mason and Classical approaches, the book explains both of them in the second chapter, as well as additional approaches such as traditional textbooks, unit study, unschooling, independent study, and working under a program.
This chart of programs also shows how each program fits with different learning styles. Cathy believes being aware of your children's individual learning styles is a powerful tool that will help them learn more effectively. If you don't know your child's learning style, don't worry! In chapter 4, Cathy explains the four learning styles, how to determine which styles work best for your children, and how to teach using the different styles.
'Mental' nourishment should take into consideration the strengths and weaknesses of each child — teaching to their strengths and helping to overcome weak areas. There should be extra nourishment for those areas of special interest, and it should be provided at a pace each child can handle — not too slow, not too fast.

Cathy Duffy
In other words, don't let curriculum guide your homeschool methods; instead, be goal-oriented based on your child's individual needs and find a curriculum that fits into that agenda.
Cathy also discusses all-in-one curriculums. Cathy discusses the merits and drawbacks of what she calls "packaged programs" that provide a curriculum as well as oversight and record keeping. Programs like this are generally very affordable, but they don't offer a lot of guidance or flexibility.
There's also what Cathy calls an "eclectic program", which involves a mixture of educational approaches. While using an eclectic program would generally mean putting it together yourself, some publishers, such as My Father's World, Timberdoodle, Sonlight, and BookShark, have put together eclectic programs for parents. Cathy notes that "any of these programs can be a great place to start if you aren't sure what approach you want to use since they all give you the chance to experience a variety of learning methods."
I asked Cathy if she had one message for homeschoolers. Her answer? "Set your own goals for what you think is most important for each of your children, and use those to measure your success rather than anyone else's ideas."
You can grab your copy of 103 Top Picks here to start learning about the best programs for your children. And learn more about Cathy and read her reviews on her website, CathyDuffyReviews.com.