Articles
/
Why You Should Celebrate the European Day of Languages
Why You Should Celebrate the European Day of Languages
Hannah Silva
September 26, 2022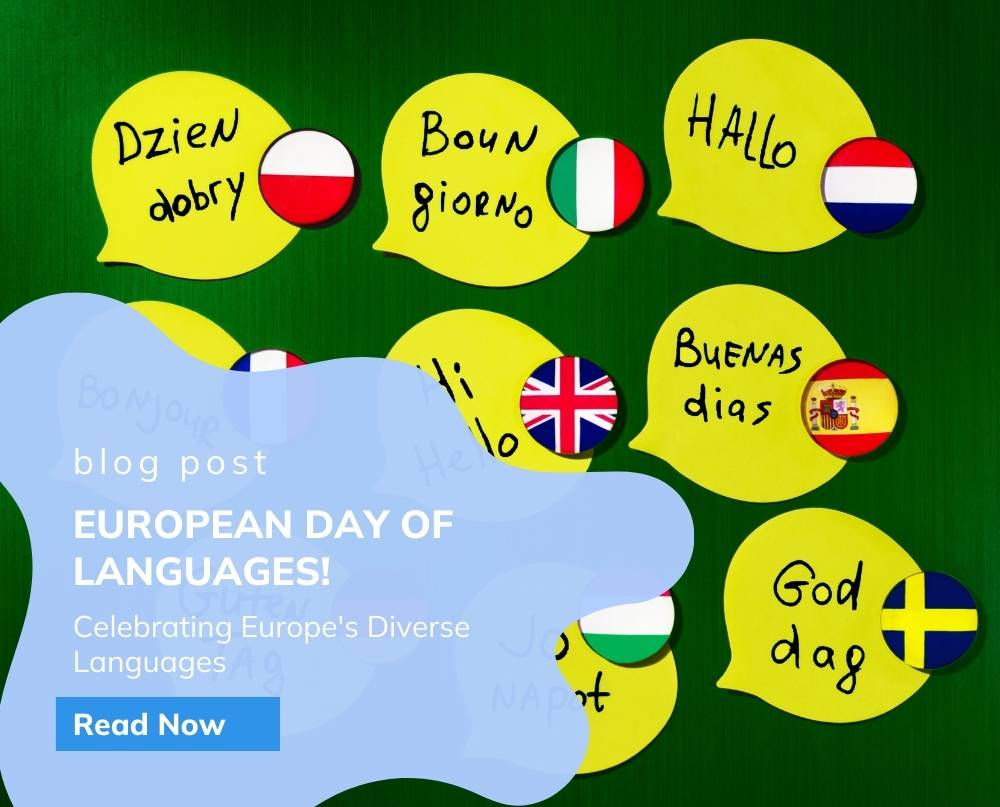 Reading Time:
2
minutes
September 26th is the official European Day of Languages! A day that celebrates the diversity of languages and helps spread encouragement of language-learning across the continent.
Why is it important
European is home to 44 countries, and in these countries, there are 26 official languages as well as 225 Indigenous languages continent-wide. This doesn't even cover the non-European languages widely spoken throughout the continent. 
Because all of these countries with their own languages are so close together, Europeans will quite often encounter another language in their day-to-day lives, creating a need for individuals to learn more languages than just their mother tongue. In fact, the majority of Europeans are able to have a conversation in one or more world languages at 54%, with 10% of Europeans able to converse in three or more world languages. That's compared with 20% of Americans who can communicate in two or more languages.
Celebrations
The European Day of Languages has many fun games and activities to play with students on their website! Some of these are guessing the location based on a photo, a multilingual tongue twister challenge, and a multilingual joke book! We have one for you – What did the chair say when it left the room…?
"Silla!"
Silla is Spanish for "chair" and pronounced like "see ya!"
Get it?! Ok, moving on…
Each country may have its own event to celebrate this day, such as the National Symbols and Traditions Presentation this year in Romania, and other local celebrations around different European cities. Celebrations range from movie nights featuring films in different languages, to classroom activities for kids to get real-time practice, to large-scale media events. There really is no shortage of ways to participate on this special day.
The move toward plurilingualism is strong and steady, with more and more individuals learning how to converse in one or more world languages than their native language. And why stop at just one additional language? Once you reach conversational fluency, try to get there with another language. There is no pressure to reach the fluency of a native speaker; being able to converse comfortably is enough to benefit you immensely.
Which languages are you going to learn more about today? Do you speak more than your native language, or is learning more your goal for the future?
If you're interested in teaching your children or students languages the fun and natural way, check out FL4K's new online Spanish platform to get them speaking naturally in no time!