Articles
/
Exploring Hispanic Culture in America – Part 2: Laredo, Texas
Exploring Hispanic Culture in America – Part 2: Laredo, Texas
Hannah Silva
October 11, 2021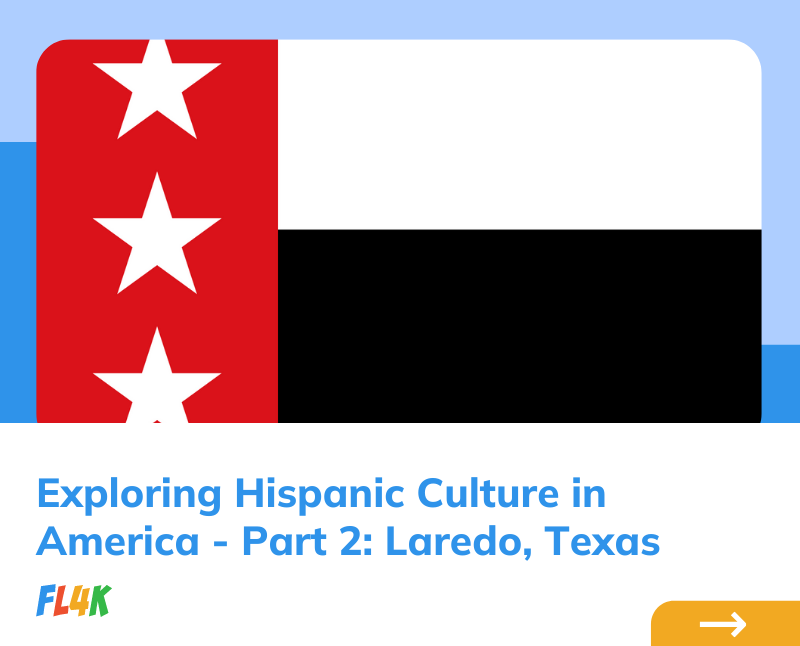 Reading Time:
6
minutes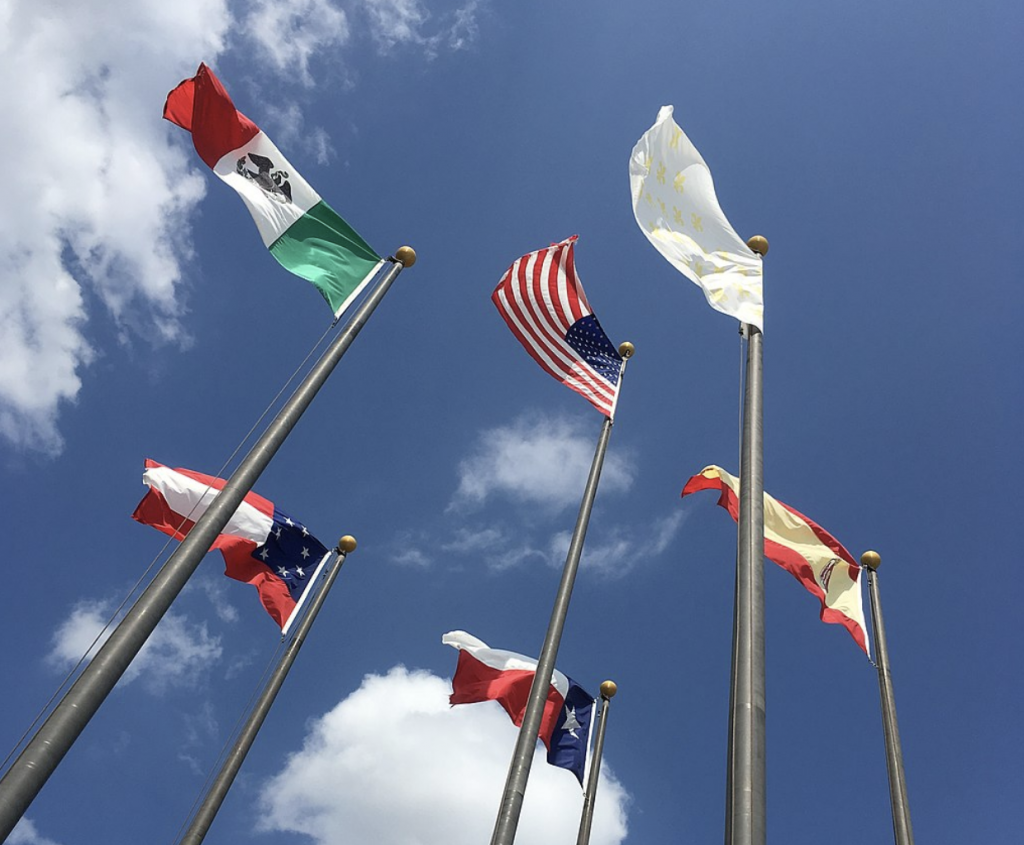 Have you heard of the Six Flags over Texas? You may have heard of the Six Flags America theme park, which originated in Arlington, Texas and is named after this Texas slogan. The six flags of Texas represent the six nations that had complete or partial control over the state during its history. However, there is one city, in particular, that is the exception to this rule. That would be Laredo, Texas, where a seventh flag of Texas, the flag of the Republic of the Rio Grande, waves along with the original six. But that's not the only thing that makes Laredo a special place.
In Part 2 of this series, we're exploring Laredo, Texas. A city with a lot of culture and a unique history. Long before Laredo was part of the United States – or Texas for that matter – it was populated by explorers from Spain ("Spaniards") who colonized the region and other areas of North America, bringing the Spanish language to the North American continent. The Spanish language in Spain is referred to as Castilian Spanish (castellano). Spanish origins can still be seen in Laredo, Texas to this day through the architecture, in festivities, and at historical sites. They're a great way to experience Hispanic culture with your kids or students. Read on to learn a bit of how the influences of its multiple owners remain throughout its modern-day culture and how to experience Hispanic culture in Laredo, Texas today.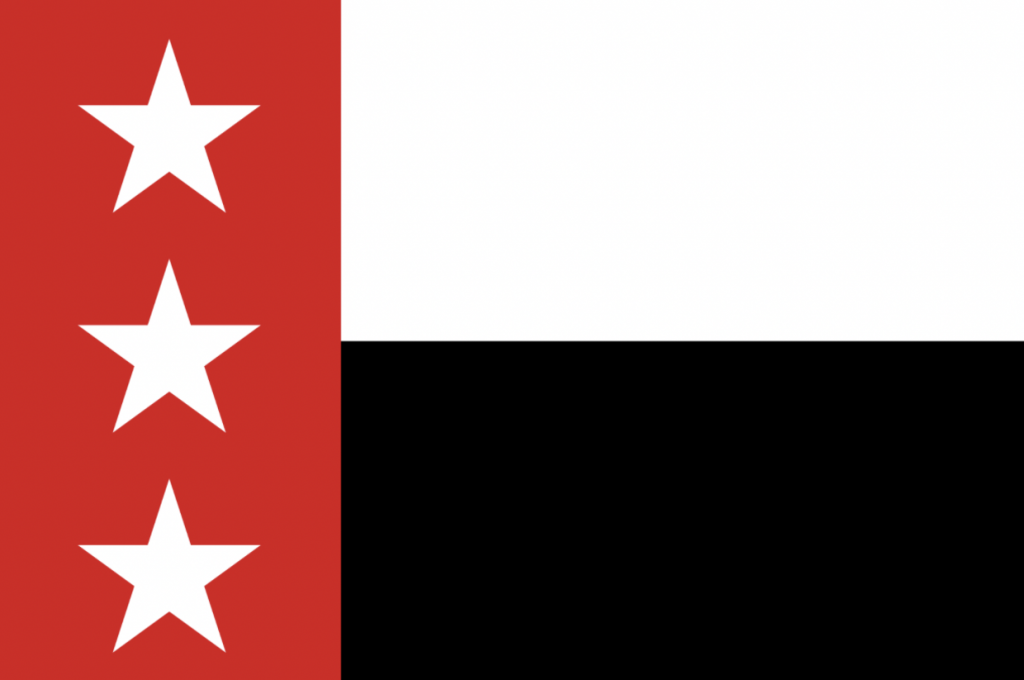 The History and Hispanic Culture of Laredo, Texas
In Part 1 of this series, we learned about the Spanish settlers who colonized parts of what is now modern-day Mexico and the United States, including Texas. These settlers were just one of the many nations who have had control over Texas. This is why there are six flags over Texas. Joining Spain on this list is France, Mexico, the Republic of Texas, the United States of America, and the Confederate States of America. As we mentioned earlier, Laredo has a seventh flag, the flag of the Republic of the Rio Grande. Why is this and who was the Republic of the Rio Grande?
Well, for a very brief time in 1840 during the Mexican Federalist War, Laredo was the capital of the Republic of the Rio Grande, an independent nation resulting from federalist leaders in the surrounding areas attempting to separate from Mexico. This independent nation lasted for less than a year after their defeat at the Battle of Saltillo. While short-lived, the flag of the Republic of the Rio Grande still flies over Laredo, Texas to this day. The previous capitol building of the Republic of the Rio Grande is now the Republic of the Rio Grande Museum. In this museum today, you can find many ways to learn about the history of Laredo and the Republic of the Rio Grande through their many exhibits and displays.
Back before the Republic of the Rio Grande, in the 1750s, Laredo was founded by the Spaniards as part of their New Spain. It was named after Laredo, Spain and was developed as a ferry crossing. The Spanish continued control of Texas at this time until Mexico gained independence from Spain and Laredo became part of the Mexican Empire. Having both of these backgrounds made Laredo flourish with Hispanic culture as the population grew. Eventually, Texas, along with Laredo, would become part of the United States. But that doesn't mean that all the Spanish and Mexican locals just went away. While some left, going back across the new border to Mexico, many stayed. Today, almost all of the population of Laredo is of Hispanic descent. 
Hispanic Culture in Laredo, Texas Today
Located on the U.S.-Mexico border, Laredo has the highest Hispanic population in all of Texas. Laredo, Texas is a majority-hispanic city with 95.6% of the population being Hispanic or Latino (of any race). Broken down, this includes Mexican (86.9%), Puerto Rican (0.4%), Cuban (0.1%), and other Hispanic or Latino (8.3%). Also due to its close proximity to Mexico, and it's past history as a part of Mexico, Laredo today still keeps its historic culture close to their way of life. Spanish and Mexican influences can still be seen today in their food, festivals, and architecture. 
Hispanic Culture in Laredo Architecture
Laredo, Texas takes its architectural style from a combination of American, Mexican, and Spanish influences. The original adobe style buildings are still present in modern-day Laredo. Downtown you can find most of the Spanish Colonial and American-style architecture. Looking for some more history? Buildings dating back to the 1870s can be seen in Barrio Azteca Historic District, one of the oldest neighborhoods in Laredo. Nearly every type of architecture that has ever been constructed in Laredo can still be seen there today.
Hispanic Culture in Laredo Food & Festivities
Being located in Texas, Laredo obviously is home to some good Tex-Mex cuisine. However, being in Southern Texas and right on the border with Mexico gives Laredo a little extra boost of authenticity. Meals in Laredo, Texas offer the best of both authentic Mexican and American choices. 
While you're grabbing a bite to eat, check out the unique shops in Laredo to bring some Hispanic culture home with you. Historic San Bernardo Avenue holds over 40 blocks of shops and vendors selling an array of imported Mexican goods. Furniture, jewelry, anything you can think of, you can find in this strip.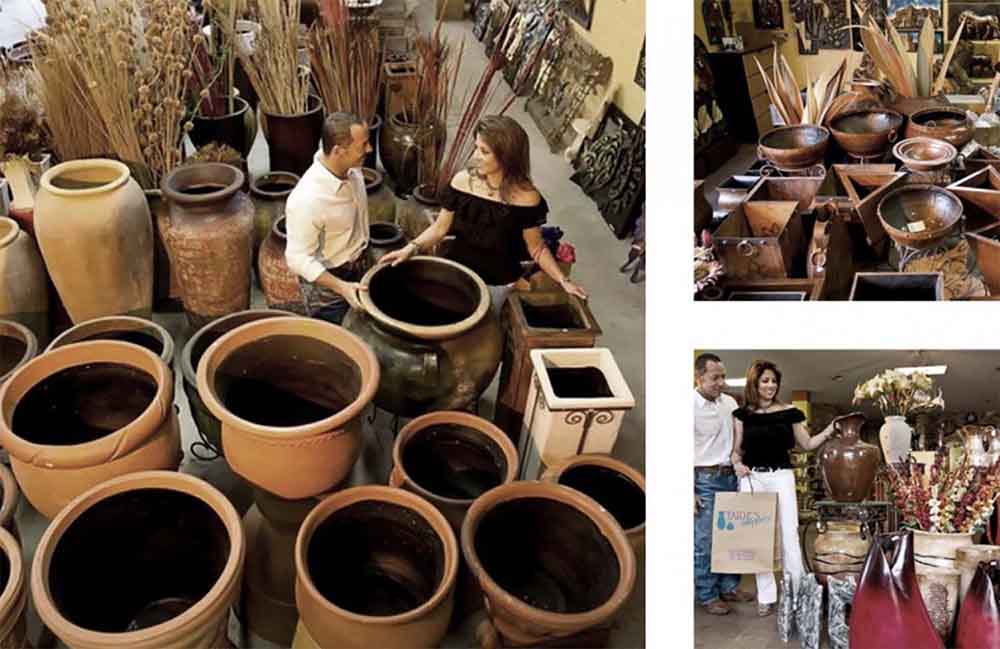 Laredo, Texas is also home to many annual events and festivals that celebrate the history and culture of the city. In fact, one of the largest celebrations in the U.S. is celebrated in Laredo. This festival is the month-long celebration of George Washington's birthday that first started in 1898. During this time in February, there are parades, air shows, an ongoing carnival, and, of course, fireworks. 
There are also other festivities celebrated during Washington's Birthday Celebration. These are the jalapeño festival and the International Bridge Ceremony, or Abrazo Ceremony. The Abrazo Ceremony represents the uniting of the U.S. and Mexico through two of their cities, Laredo, Texas, and Nuevo Laredo, Mexico. The ceremony takes two people from each city to meet at the Juarez-Lincoln International Bridge to abrazar (Spanish for embrace). In this beautiful act, the two cities, and countries, unite and show their love for one another. As one local put it, "those who live on either side of the border understand that they are more than partners and friends; they are family" (LMTonline.com / Laredo Morning Times).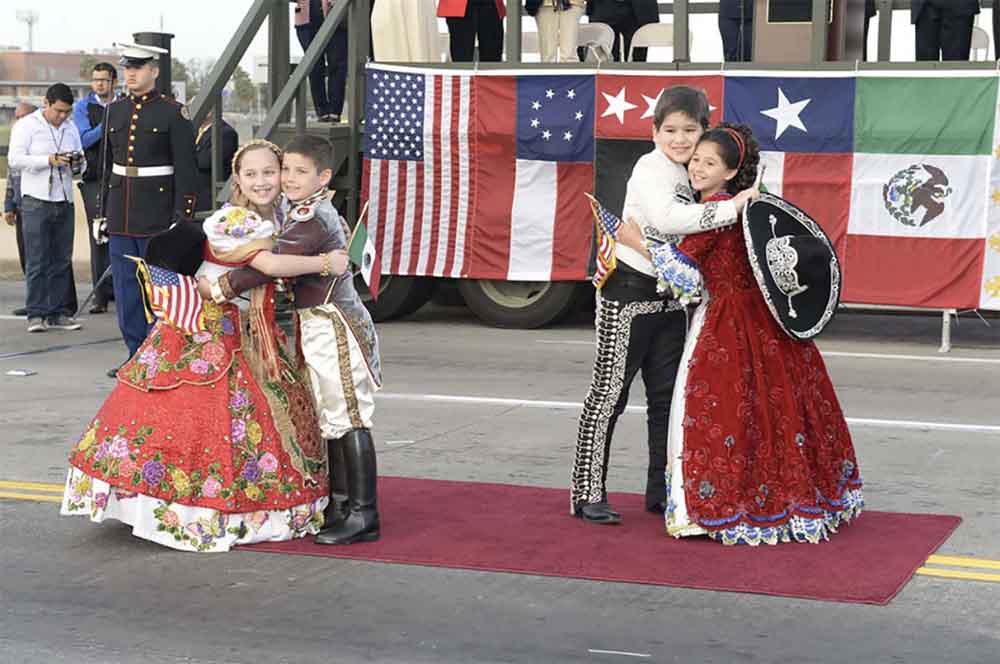 Hispanic Culture-Rich Places to Visit With Kids
Whether you're a teacher, homeschool parent, or family, Laredo, Texas has plenty to offer when it comes to exploring Hispanic culture with children. The Republic of Rio Grande Museum provides a look into Laredo's past during its brief time as an independent nation and what life was like at the time. The building is also a Recorded Texas Historic Landmark as it was previously the republic's capitol building.
As previously mentioned, to see some of the oldest architecture in Laredo, be sure to visit the Barrio Azteca Historic District. As you walk down the streets, notice the differences in some of the buildings, representing the many archeological styles of the area throughout history.
To really get a taste of the Hispanic culture in Laredo, be sure to visit during one of their annual festivals. One of which, is the month-long celebration of George Washington's birthday in January and February. During this festival, you can experience festivities such as the jalapeño festival and the Abrazo Ceremony.
Want to quiz your kids or students on the Hispanic culture facts of Laredo, Texas that we talked about today? Enter your email address in this form to have a free printout sent right to your inbox! Download it here.
Come back next month for our next exploration through America! And if you haven't already, make sure to go back and read Part 1 on New Mexico. In the meantime, make sure to follow us on Facebook and Instagram for even more language fun and facts!