Articles
/
Looking for an Effective Way to Learn Spanish for Kids?
Looking for an Effective Way to Learn Spanish for Kids?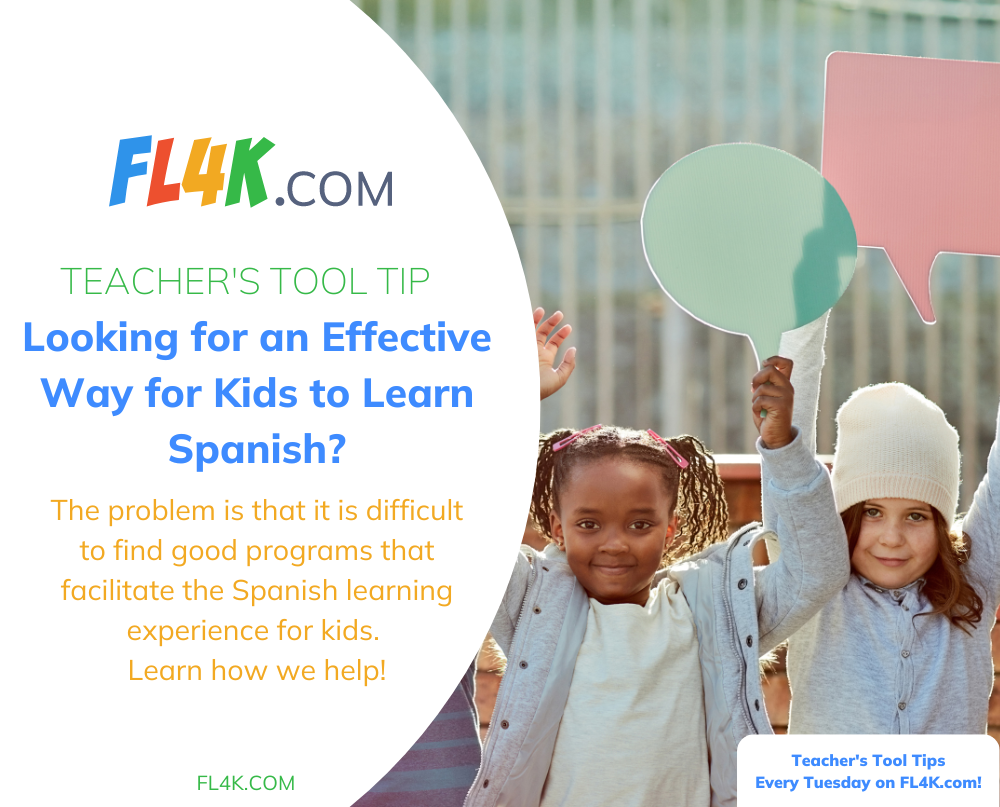 Reading Time:
2
minutes
Most teachers, parents, and grandparents understand the importance of learning a second language in our globally connected world. The problem is that it is difficult to find good programs that facilitate the learning experience for kids. At FL4K, Foreign Languages FOR Kids, this is our mission. 
We have gathered a team of teachers with over 100 years of combined experience in the classroom to help us develop a state-of-the-art program that truly helps kids learn Spanish. With a long-range goal of having our single digital platform available in many languages, we have started by developing an innovative way for kids to learn Spanish. 
We know that kids love interactive learning with games, images, audio, and instant feedback, as well as the opportunity to record themselves. We have considered that learning vocabulary and grammar in a language vacuum can be a very boring and ineffective way for many kids to learn Spanish. In order to captivate the interest of kids while at the same time helping them to learn Spanish, we created a culture program that includes eight different Hispanic cultures. 
Each unit features more than 50 social media-like posts with gorgeous images, thought-provoking questions, and real-time interest polls about the geography and climate, people, sites of interest, nature, foods, indigenous groups, and global challenges of each culture. Language structures have been scaffolded in a way that naturally builds language proficiency through repetition, much like true language acquisition. 
With FL4K, kids learn Spanish at their own rate, reading and listening about all the fascinating points of interculturality designed and developed by a team of teachers. They learn ser, estar, tener, querer, poder, and me gusta while at the same time learning about the fascinating blue whale of Chile and the pink dolphin and hairless dog of Perú. 
The most effective way for you to witness the exciting features of our program which include a built-in language lab experience and games developed specifically to help kids learn Spanish is to go to our website and watch some of the demonstration videos. 
Share what you find with your students and family members! Help them to discover a brand new way to learn Spanish for kids!