Articles
/
Melissa Mashura, Teaching Spanish and ASL Together
Melissa Mashura, Teaching Spanish and ASL Together
Hannah Silva
June 16, 2022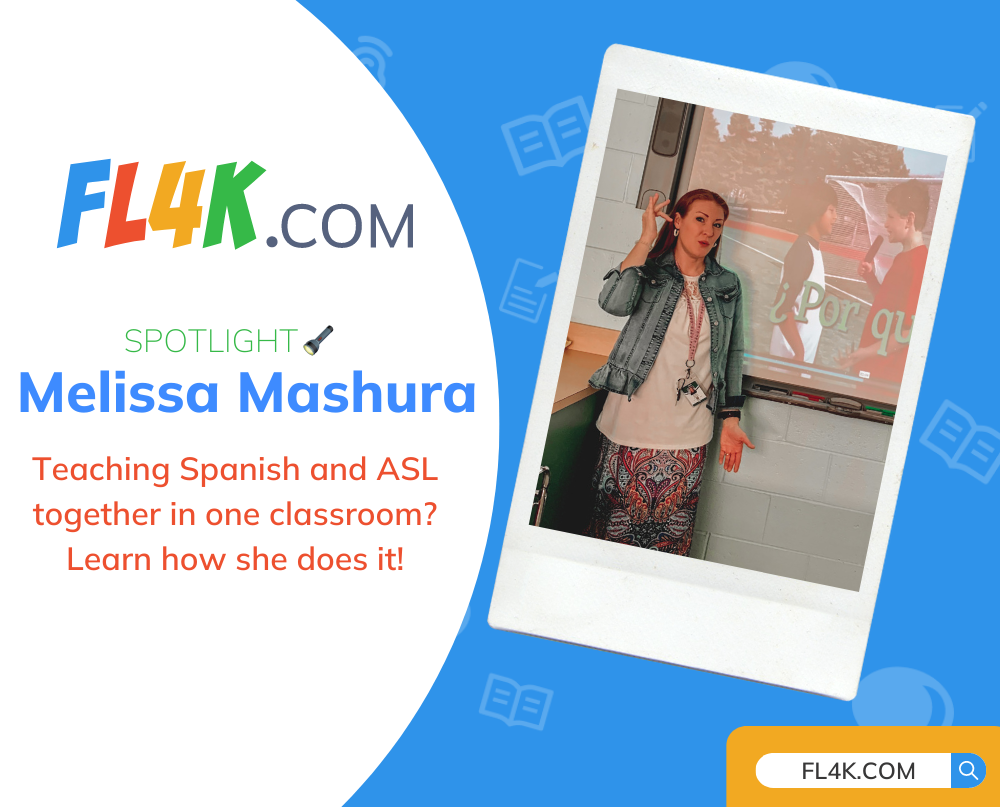 Reading Time:
3
minutes
Melissa Mashura, K-8th grade teacher at Estell Manor School in Estell Manor, New Jersey, uses her background in Spanish and her love for American Sign Language (ASL) to incorporate both languages into her teaching. Teaching two languages at once may sound daunting, but her ingenuity doesn't stop there; she has also found a unique way to mix older and more recent technologies to benefit her students. 
About Melissa
Melissa first started learning ASL as a child through her cousin, who is deaf. While spending time together, her cousin would teach ASL to Melissa and her twin sister. Melissa was always eager to learn and practice back at home with her sister, taking the phrase, "if you don't use it, you lose it," to heart. 
As an adult and mother of five, Melissa has incorporated signs and Spanish words into her children's daily lives. Two of her daughters, in particular, developed a love for ASL and joined the theater group "Hands Up Silent Theater," which performs in ASL for deaf audiences. Two of the performances their group will be doing this year are Beauty and the Beast and Little Shop of Horrors.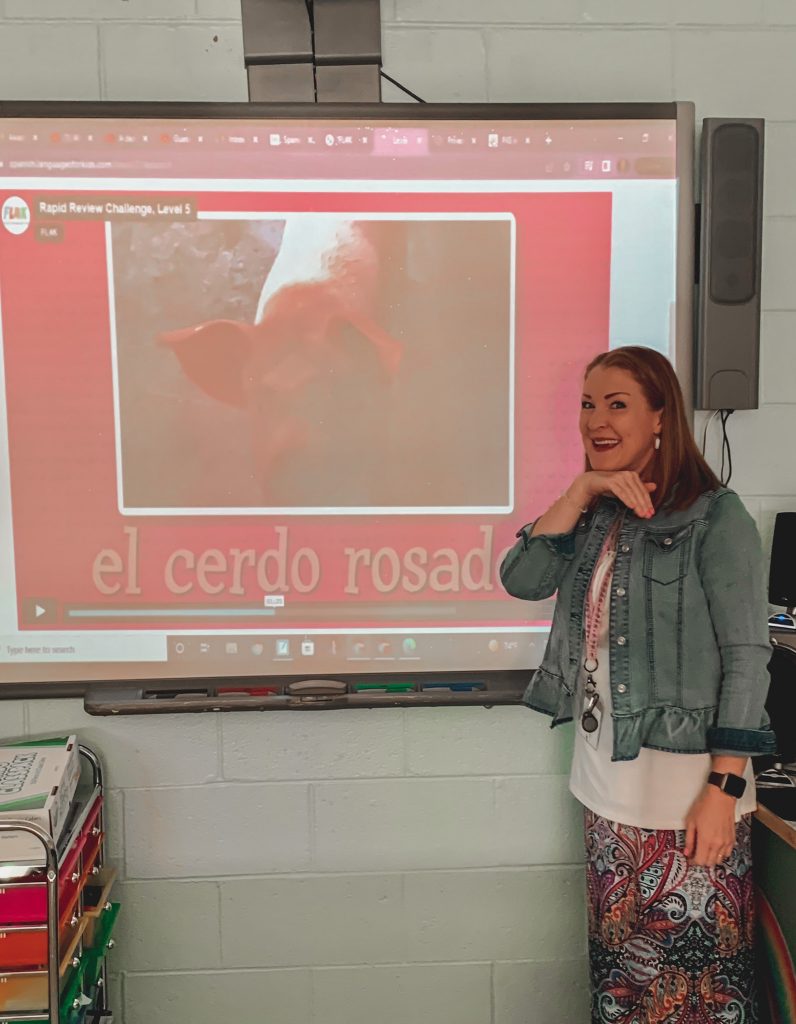 Estell Manor School first hired Melissa to teach 2nd grade upon receiving her teaching certification. This was a heartwarming experience for her as she was a student at the school from kindergarten through 8th grade. After five years, she resigned from teaching to raise her children but was back again once her youngest started kindergarten at Estell Manor School. 
This time, she's teaching in the world language department, teaching ASL and Spanish together. She finds it incredibly rewarding to hear her students repeat a word that she spoke to them in English back to her in both Spanish and ASL; it's just as rewarding to her students as she tells them they are becoming trilingual!
Melissa's trilingual classroom techniques
Some of Melissa's methods of teaching both languages is to utilize a combination of new and old technology to work together with her students to find the answer when stumped on a translation. Online translator tools are an obvious method, but Melissa also likes to use a good old-fashioned Spanish-English dictionary to show her students that these methods still work even in a high-technology age. 
However, sometimes more advanced methods can be more effective, such as when trying to find the translation of a word in ASL. For this, Melissa will use an online video-based tool called Hand Speak which will demonstrate the sign back to them.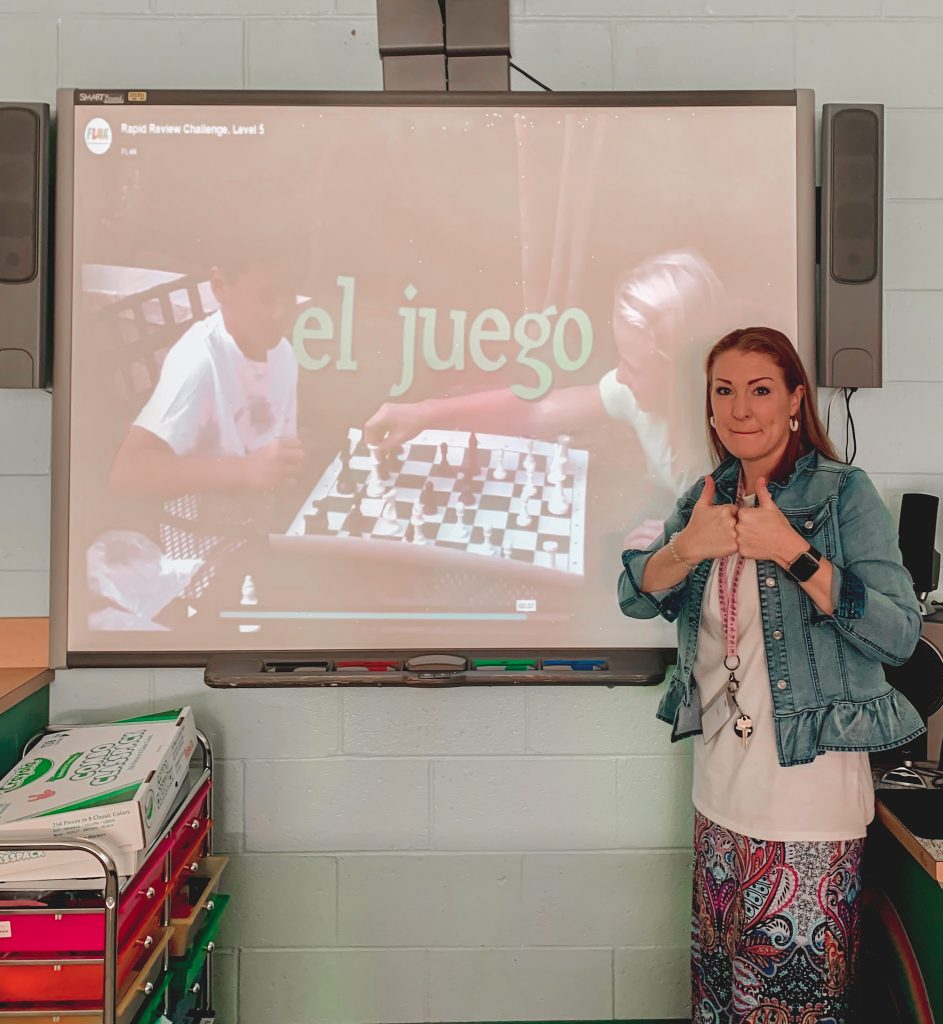 Melissa also loves to use FL4K's Spanish program in her classroom due to its full-immersion language component and fun videos that her students love. She will pause the videos frequently to go over vocabulary and discuss what is happening in the scene. Melissa will also take it one step further by working in ASL translations! 
The world language classroom does not have to be an intimidating place full of grammar rules and hard memorization. Just as Melissa shows in her own classroom, it can be fun and exciting to learn a new language – or two! Her creativity and letting her passions shine through her teaching truly make all the difference.