Spotlight: Dr. Raquel Ortiz
Hannah Silva
October 15, 2021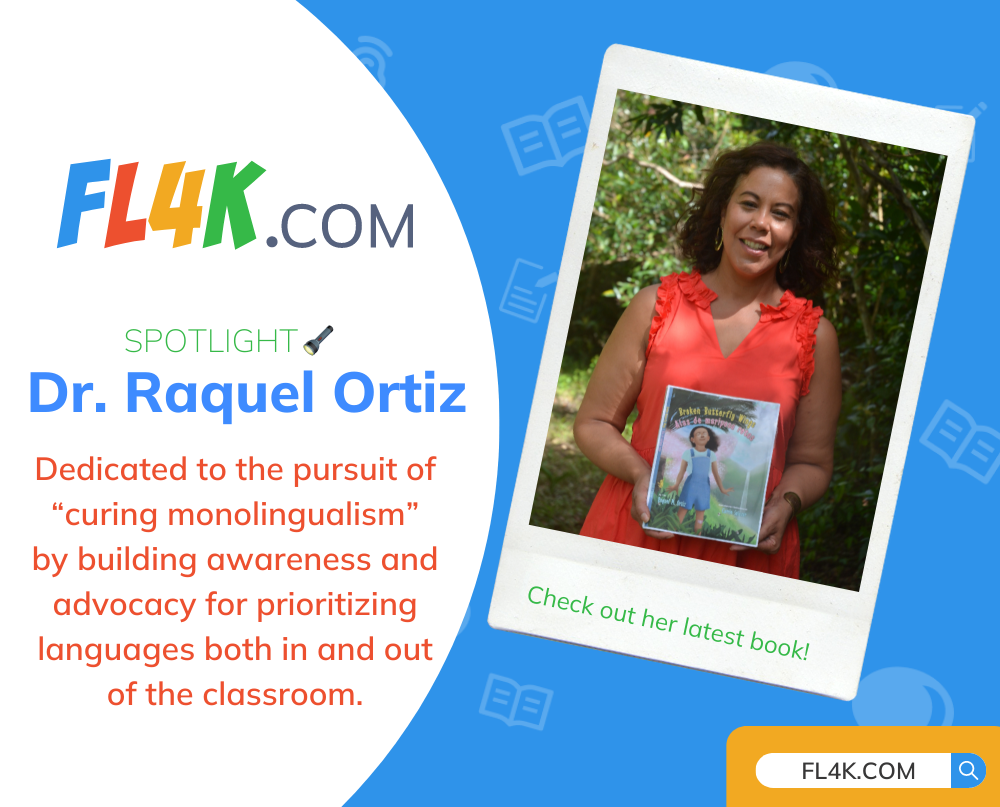 Reading Time:
3
minutes
Spotlight: Dr. Raquel Ortiz

Did you know that only 6% of children's literature is Latino? Even less is written by Latinos themselves. This is a statistic that troubles Dr. Raquel Ortiz, the author of multiple bilingual children's books inspiring children and adults alike with their exciting and empowering stories about Afro-Caribbean and Latinx culture. While her books contribute to this statistic in some way; her dramatic impact is seen by her readers, children, parents, and teachers, who cherish her books for bringing their culture into their children's imaginations and opening up intercultural inquiry. Not only do her stories spread cultural awareness, but also awareness of other important social issues. One of which is the wonders of El Yunque National Forest in Puerto Rico and the damage done to it by hurricane Maria in 2017 in her new book, Broken Butterfly Wings, coming in October.
Hispanic Heritage Month takes place every year from September 15th-October 15th. This month, we learn more about the rich Hispanic culture we find every day in the United States. We also celebrate the contributions and accomplishments of the Hispanic-Americans who have lived here and who live here now. Today we're learning about Dr. Raquel Ortiz, and her contribution to the Puerto Rican and Latinx communities through her bilingual children's books and activism.
Dr. Raquel Ortiz was born and raised in Lorain, Ohio to Puerto Rican parents. She grew up surrounded by family in a Puerto Rican community and remembers a beautiful childhood. She went on to receive an MA in Puerto Rican Studios from El Centro de Estudios Avanzados de Puerto Rico y el Caribe in Puerto Rico, and a PhD in Anthropology from the University of Salamanca in Spain.
Raquel has helped share the stories of Afro-Caribbean and Latinx people that are otherwise under-told, or not shared by owners of the stories themselves. Dr. Ortiz's first book, Sofi and the Magic, Musical Mural, was inspired by El Pueblo Cantor, a community mural by Maria Dominguez. While working on her PhD, Raquel looked at murals and their story-telling features. Having always been surrounded by books as a child, Raquel has since been drawn to storytelling. While writing an analysis on El Pueblo Cantor, she started visualizing the story of Sofi falling into the mural and what adventures lay ahead inside.
From there, Sofi and the Magic, Musical Mural went on to receive an ILBA Best Educational Children's Picture Book award, be named to the 2016-17 Tejas Star Reading List, and Raquel was recognized by the National Puerto Rican Day Parade and the NY League of Puerto Rican Women. Sofi and the Magic, Musical Mural has gone on to have a bilingual puppet adaptation and a grant to produce and record Sofi's Magical Adventure.   
Through her own journey of cultural self-discovery, Raquel's stories inspire children. They encourage them to learn more about who they are and how they want to show their identity. At the same time, her stories spread cultural awareness to the adults reading them as well.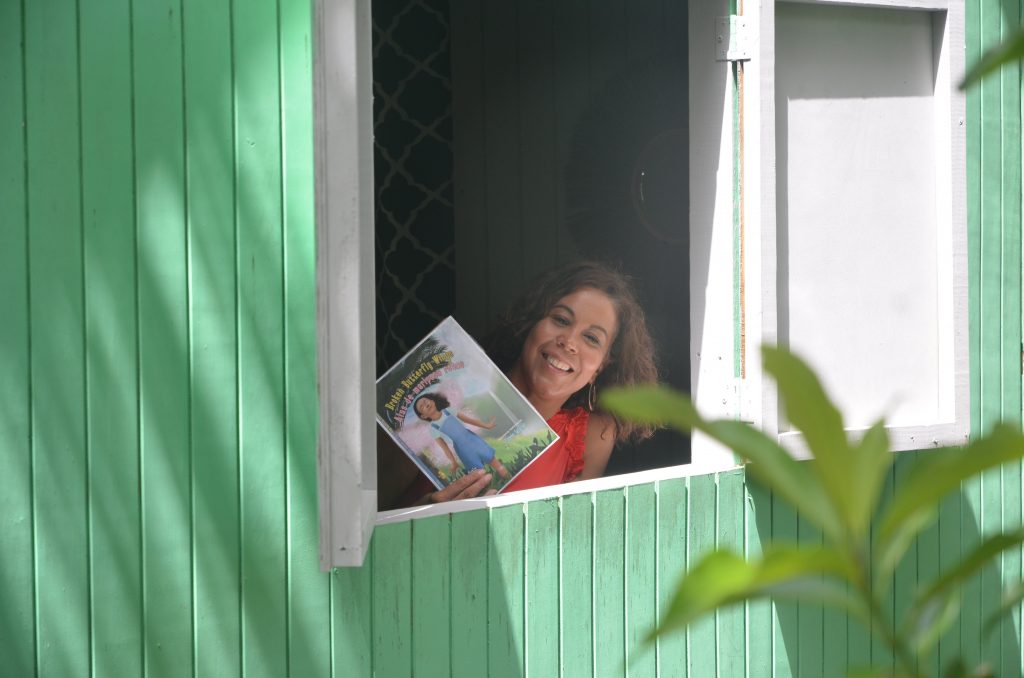 You can learn more about Raquel's work and find her stories on her website at drraquelmortiz.com. You can also learn more about Hispanic culture in America by checking out our new blog series, Exploring Hispanic Culture in America. And don't forget to follow us on social media for lots of language fun, tips, and interesting facts.