The Student-Centered Classroom
Holly Morse
October 19, 2021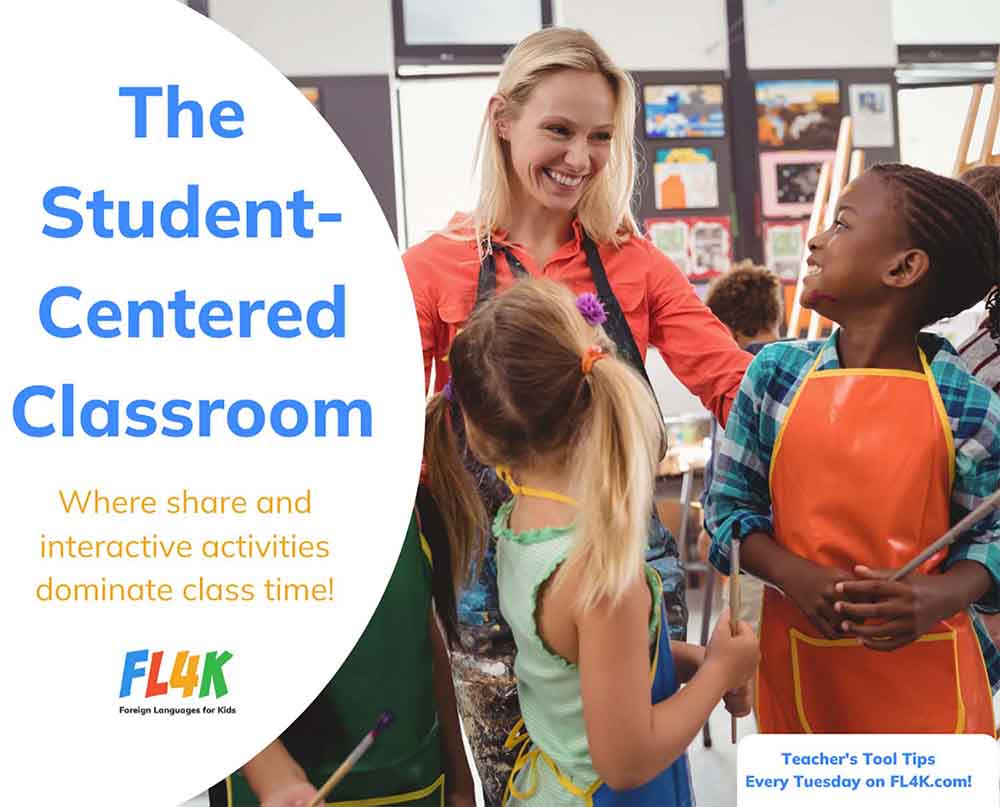 Reading Time:
3
minutes
In his book, "Tribe," Sebastian Junger uses the tenets of self-determination theory to explain that "we have a strong instinct to belong to small groups defined by clear purpose and understanding–"tribes."
This tribal connection has been largely lost in modern society, but regaining it may be the key to our psychological survival." He says that we all want to "be, belong, and become." I think our classrooms should be an opportunity to prioritize this tenet. Make your classroom a place where students can "be" themselves, "belong" to a community of learners, and "become" successful at progressing in language skill development.
In my last blog, I made reference to the importance of building community in the language classroom. Today, I am going to suggest that a student-centered classroom is the way to create an inclusive, can-do atmosphere that gives our students a sense of belonging – ultimately leading them to become confident and successful language learners.  
The Student-Centered Classroom
First, we can begin to understand the four stages of group development and make them a priority in planning our student-centered class activities.
This week I will touch on "Forming," the first stage, when a group comes together at the beginning of the year or at the beginning of a class. It is the time when everyone is sizing each other up to see who is going to stand out as a leader, a follower, a cooperator, etc. In the student-centered language classroom, there are many ways for students to get to know each other in non-threatening ways.
Katrina Griffin, language consultant and 2016 ACTFL Teacher of the Year, taught our department an activity called "This or That" that helps students to create a connection with other class members who like the same thing. Start by making a slideshow with lots of opposites like "chocolate or vanilla, beach or mountains, Instagram or Snapchat, Packers or Bears" and have the kids go to opposite sides of the classroom depending on which they prefer.
Once the students who like the same thing have found each other on one side of the classroom, have each one say a few more words within their new group about their choice (Novice) or explain "why" they have chosen something (Intermediate). Kids can be encouraged to use simple chunks of language or to incorporate connector words like "also" and "but," with this activity, depending on the proficiency level of the class.
Make your classroom engaging for the Gen Z student.
According to published educational articles, these students need real-world communication skills, hands-on activities, and to have you relate to their world. In my future blog posts I will talk about the subsequent stages of group development, "storming, norming, and performing," with ideas for how to be attuned to them as you plan activities to create a student-centered classroom. So be sure to keep an eye out for those!
According to the TELL (Teacher Effectiveness in Language Learning) project, the following learning activities guidelines can help a language teacher to consider including a variety of learning activities in the student-centered classroom 
The teacher-centered classroom is no longer a very effective model for teaching languages.
In the Gen Z language classroom, students need small chunks of new material followed by ample interactive practice. Ideally, this would include simulated dialogues with playback features, hands-on activities, and collaborative games both in-person and online, as well.
There is no question that it takes a lot of creativity to foster a student-centered classroom; however, the positive results are undeniable.  Actively engaging your students helps them to build the necessary confidence that leads to greater proficiency in the language classroom!
While you wait for next week's follow-up blog post, check out our other blogs on language, and be sure to follow FL4K on social media through the links at the very bottom of this page so you don't miss the next Tool Tip and other language fun!
Missed my past Tool Tips? You can read about the Can-Do classroom and the importance of building relationships with your students on FL4K.com right now!