Articles
/
The Pirahã Language: A Language Without Color
The Pirahã Language: A Language Without Color
Hannah Silva
January 10, 2022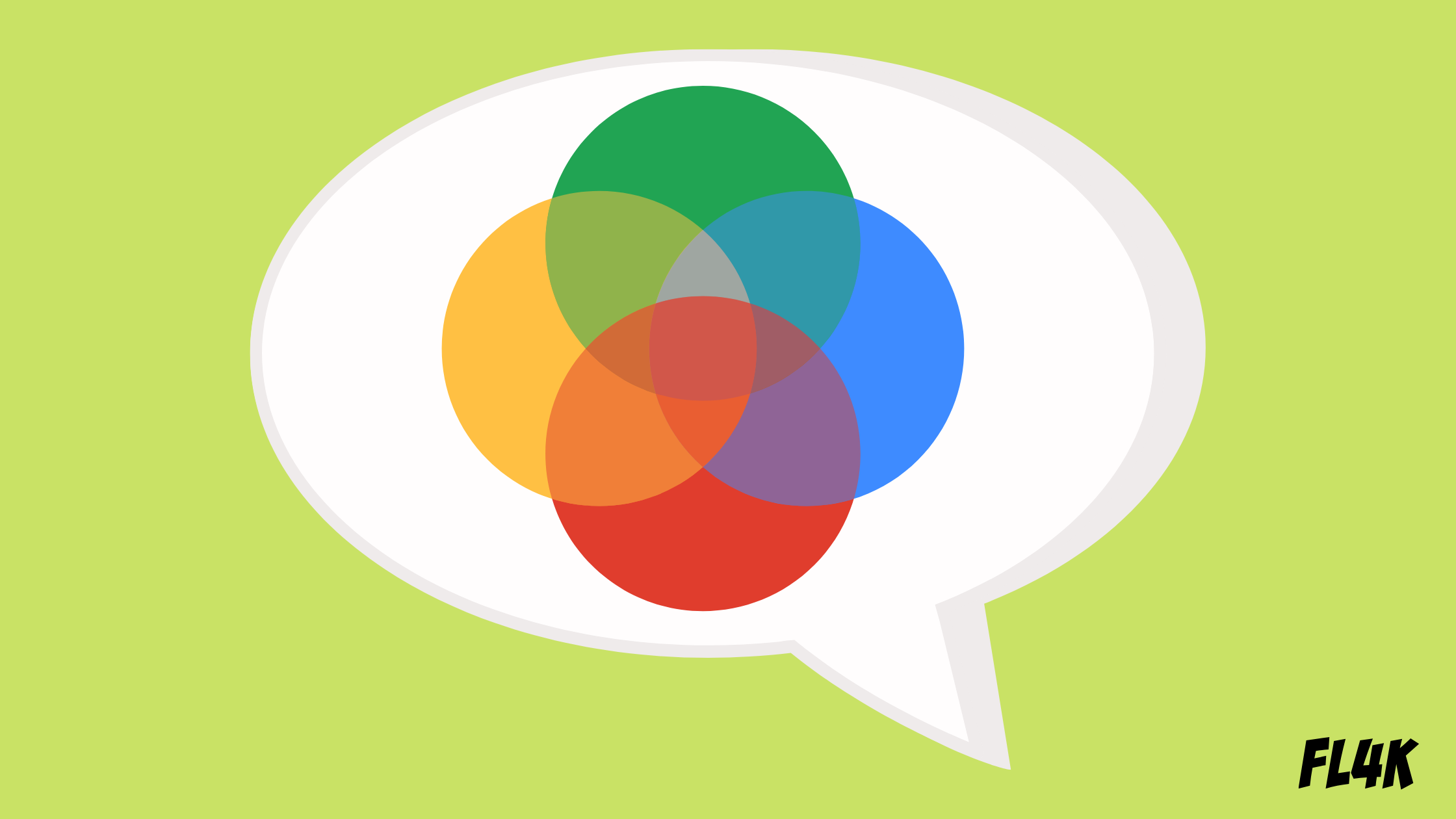 Reading Time:
5
minutes
Imagine a world where there were no names for colors, no number system, and no ability to talk in past or future tense. What would that look like for you? To the Pirahã people of the Amazonian jungle, that is their way of life. And, while it may sound like a difficult way to live, it could actually be what makes them some of the happiest people on Earth.
Keep reading to learn more about this unique language!
The Pirahã People
The Pirahã people are a group of about 800 hunter-gatherers who occupy four villages along the Maici River in Brazil. For a long time, they were known to have only spoken their own native language, Pirahã, with little-to-no influence from outsiders. They don't leave their area, and they don't want outsiders coming in. The only form of modernization they accepted was their clothing. Other than that, they relied on nature for their livelihood.
As of around 2011, the Brazilian government came to provide permanent housing, toilets, a health clinic and school, and even electricity for the Pirahã people. With this new technology, the Pirahã people are now learning Portuguese, the official language of Brazil, as well as how to count with the Portuguese number system.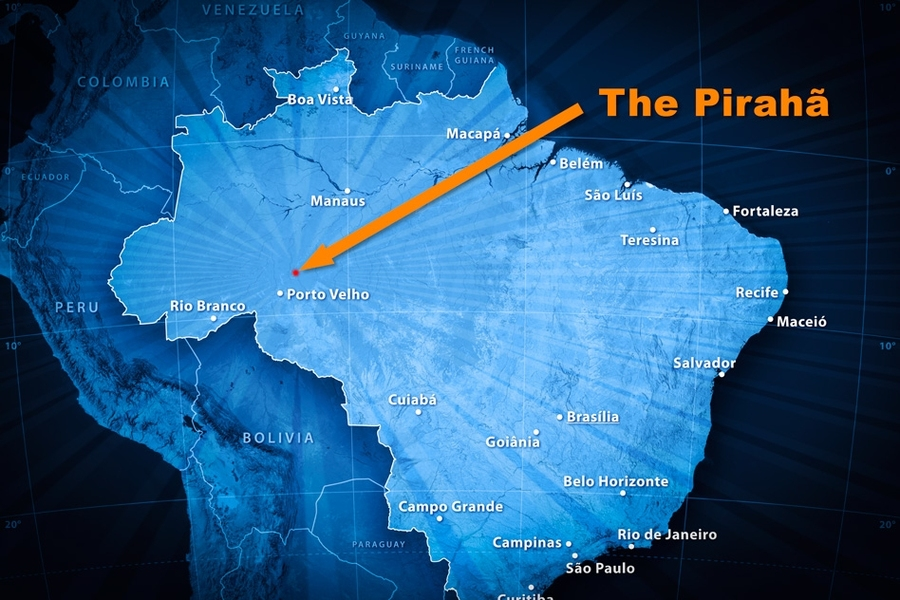 What Makes the Pirahã Language Unique
The Pirahã language is unlike any other in a few ways. It is a tonal language that can be spoken, sung, hummed, or whistled. A tonal language is a language that utilizes pitch to determine a word's meaning or grammar. So, a syllable can be pronounced with higher or lower tones when saying a word determines its definition. This may sound like a strange concept, but it's the case for a few languages that you may have already heard of such as Mandarin, Thai, and Navajo. It has been documented that Pirahã mothers teach their children the language by signing it to them (Colapinto, 2007).
Besides its unique way of being communicated, Pirahã is a language without a number system, names for colors, or a past or present tense. 
A language without a number system and colors
To count, instead of using a number system, Pirahã people will describe if there is just a few of something or many with words meaning "bigger" or "smaller." They also don't use physical signs to express an amount of something. For example, holding up two fingers to say 2 of something is not a sign they would use.
Colors are also something that is left out of the Pirahã language. There are no ways to call something orange or green. Instead, colors are described as being simply "light" or "dark." This doesn't mean they can't see color. It just means there aren't names for individual colors. They may describe the color of something being similar to something else of the same color. For instance, when referring to an orange bird they may describe it as having the color of fire. 
Speaking in the present
While all this may seem difficult enough to us English-speakers, there's one more thing missing from the Pirahã language that may be even harder for someone like us to wrap our heads around. That is the omission of past and future tenses. It's true, the Pirahã people speak solely in the present tense; they don't think about the past, they don't worry about the future. They simply live in the moment.
The Pirahã language also leaves no room for small talk. The Pirahã speak very directly and without any "fluff" that most languages use. Even when helping each other out, they will show their gratitude for a favor not with words, but by repaying the gesture with their own good deed in return (The Wanderlust Addict, 2017). 
Another way their language stays concise is by using evidential suffixes that denote hearsay, deduction, complete certainty, and assumption of direct knowledge (Futrell et al., 2016). This just means that in the Pirahã language, instead of explaining how we understand something to be, we use a suffix to do this. For instance, instead of saying "I understand that the mail was delivered because he told me the mail was delivered," you would just add the Pirahã suffix that signifies hearsay, shortening the sentence drastically but still explaining your source of information. Or, instead of saying "I know the mail was delivered because I saw the mailman put the mail in the mailbox," you would instead use the Pirahã suffix for complete certainty, you saw it happen.
A controversial language
The biggest difference in the Pirahã language that is not seen in any other language before is the indication that there are no signs of recursion in the language. Recursion is simply embedding an infinite amount of information into one sentence. For example, recursion can be seen in the rewrite of the sentence The monkey gathered nuts into The bird saw the monkey gathering nuts and even further into The hunter knew the bird saw the monkey gathering nuts. In Pirahã, this simply cannot be done. There is, in fact, a largest sentence that cannot be made any larger.
This discovery was actually very controversial in the linguistics community as it went against the theory of universal grammar. This theory states that all human languages, no matter how different, are all developed with the same grammatical properties, including recursion. For the Pirahã to exclude recursion would imply that this theory is false. And while there is no evidence of the Pirahã language using recursion, it is still an ongoing debate due to the fact that there is only a small number of non-national Pirahã speakers who could translate it. 
Takeaway: Pirahã Way of Life
With all of these differences from our own languages, it can be hard to understand how someone can live and speak without so many of the things we are used to. However, a study on the Pirahã people suggests that they are some of the happiest people in the world (Everett, 2009). Maybe the simplicity of their language and way of life could have something to do with that?
The Pirahã language is one spoken by just a few hundred people in the Amazon and just a couple of outsiders. It is a language that goes by its own rules and has shaken up the modern linguistic world. It is spoken by a people who simply do not need specific numbers or colors in order to go about their way of life, and by people who do not care to think about the past or far into the future. The Pirahã's language forces them to live in the moment and to focus on what's important and ignore what is unimportant. And these people seem to be the happiest people in the world. So, maybe this simplicity could actually be the key to happiness after all.
Looking for more interesting language facts? Follow us on social media! Just search for FL4K on your favorite platforms.
Don't forget to sign up for early access to our groundbreaking Spanish program for kids if you're looking for the most efficient and fun way to strengthen their language skills! You can sign up now at FL4K.com.
References
O'Neill, M. Wood, R. (2019). The Grammar of Happiness [Video]. YouTube. https://www.youtube.com/watch?v=5NyB4fIZHeU
The Wanderlust Addict. (2017). Pirahã Language: A unique language that has no numbers or colors. The Wanderlust Addict. https://thewanderlustaddict.com/piraha-language/. 
Colapinto, J. (2007). The Interpreter. The New Yorker. https://www.newyorker.com/magazine/2007/04/16/the-interpreter-2. 
Futrell, R., Stearns, L., Everett, D. L., Piantadosi, S. T., & Gibson, E. (2016). A Corpus Investigation of Syntactic Embedding in Pirahã. PloS one, 11(3), e0145289. https://doi.org/10.1371/journal.pone.0145289
Everett, D. (2009). The Pirahã: People Who Define Happiness Without God: Daniel Everett. Freedom From Religion Foundation. https://ffrf.org/publications/freethought-today/item/13492-the-pirahae-people-who-define-happiness-without-god?__cf_chl_captcha_tk__=d2ecebdfe1ac5660d1da074948c22810e284fdd5-1603100788-0-AdgImrj4gH8VF2xsM7M7Ly2Ls_l_Tud9IveoxO7hMEkHiYkXGQccETP9kMTbd97D1zOhLxlKSZRuBBThC2wjtS3IDIEqd7mFkLfgTQy6dMNoSI-Np_IvmCJ_lhnJbfhASGNaoC2DzbqbbZ7iT_Pg7hZDz8ry2ZAn11KdlAwLTqY7LNrAE509B9QRVsdvNzC3J93SviBPf9zMDa4_rHr07ya0naWeAsCcR_TemkNoqJh-PO_nIGkJqHNocIzAukDmieJKOGVn3pjLARremfrH7Tq9jki364QbPc2bGlpTB98UG2BAe5ugyBsBOQvIblYLiqucCMPyCI2GoilJAUg45DqBWIa0M6gs-a5s6BVfPe2_wb8P9FYira91nfcx8Gr9oMpOtyk-ED2v3cUB-MnaRVL83081vGuU3PxKOAZ9o7suXm2N4mY89ENQRWhqyvhnJu_-dE5KNjvjMoPMZRCeHizP4mASQ-ocRqB-640LhESQFVjsAp8j9YEqrtpCs7XeGAr4lfF4Vt1ghpYt9TP8iog82GIxo1Iyh5DN-CrHkj09fHd3DZhhpGpKemdn1s3aSDn3jnS13lMukz3NLd1DoVSQbRe6VYMe-DhS8Ia1as_S.