Blended or Independent Learning for PK-10
A single platform

with

everything

educators need to teach languages

to today's students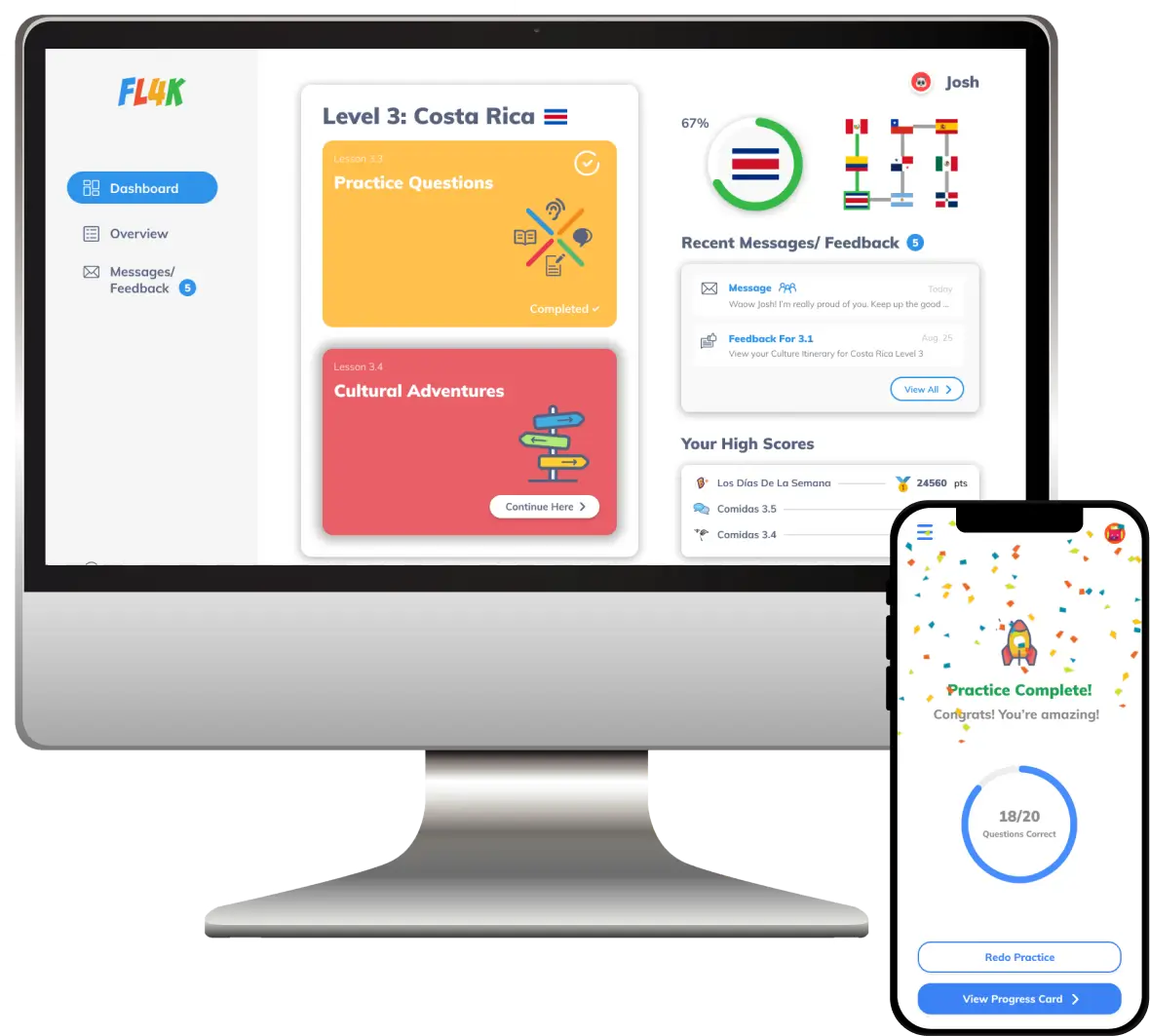 Learn on your own, in school, or with friends and family
State-of-the-art activities for Spanish and other languages
We've created the first world language platform with the kinds of digital activities today's students crave, with tons of hands-on activities and speaking practice built-in, as well as collaborative and competitive group games that students can't get enough of! Teachers & parents can use our complete, scaffolded Spanish curriculum, or use our bank of state-of-the-art activities as a supplement.
Real kids, real life, real language
Learning through context and visual cues
Adaptability to diverse learning styles
Immersive story-based learning
Award-winning Spanish & Chinese programs
What people say about our program
Just wanted to check-in with you all and let you know that everything is going awesomely with the program.  I'm so thankful to have the 4th and 5th grade making such great progress.  The kids love it and my friends who are parents of the kids are amazed at how much Spanish they are speaking at home just having fun with it.
Meredith Pence, Spanish teacher
St. Monica School, Whitefish Bay, WI